Welcome to Stemiverse Podcast episode 7.
In this episode of Stemiverse, Dr Peter Dalmaris and Marcus Schappi talk with Tim Heineke.
Tim is a former Physical Education teacher and has been wondering about the art and practice of student engagement. In fact, he founded the Student Engagement Institute, based in Sydney Australia, to explore what it takes to help students become passionate learners.
Tim is the author of Student Engagement, How to inspire and motivate every child, and offers professional educational experiences for teachers that want to make a difference in the lives of children. Tim's book and approach in teaching dominate our discussion, which is full of practical ideas for turning any classroom into a place where children want to be.
This is Stemiverse episode 7.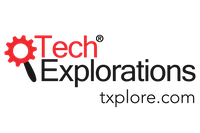 Stemiverse podcast is brought to you by Tech Explorations, a leading provider of educational resources for Makers, STEM students, and teachers. Go to txplore.com to see a complete list of our books and courses covering the Arduino, Raspberry Pi, and electronics.
Show notes
[00:00] Introduction - Introducing Tim Heinecke
[01:24] Tim talks about his background, his relation to teaching and his company Student Engagement Institute
[03:26] What motivated Tim to launch the Institute
[05:54] Meaningful strategies from Tim's book 'Student Engagement: How to Inspire and Motivate Every Child': Aesthetics, Belonging, Cognitive willingness, Dialogue, Investment & Systems
[07:23] Tim talks about his training and his approach in PE (Physical Education)
[12:11] The 6 engagement elements: Investment (from the teacher to the student)
[17:19] The importance of face-to-face communication for children today
[18:51] Treatment of Investment in STEM education
[21:47] The 6 engagement elements: Aesthetics (in the classroom)
[26:22] The 6 engagement elements: Belonging (kids being part of something bigger than them)
[27:57] Sparking students' interest - Encouraging children to seek new experiences (special mention to Poll Everywhere app)
[31:11] The 6 engagement elements: Cognitive willingness (lifelong learning & providing students with a variety of topics to explore)
[35:49] The 6 engagement elements: Dialogue ("choosing simple words but choosing them well")
[38:39] The 6 engagement elements: Systems (e.g. preparation, resources, welfare, making sure things work properly)
[42:03] Putting it all together (building a garden example)
[46:26] Rapid Fire Questions
[46:47] Favorite Book: 'Teach Like a Pirate: Increase Student Engagement, Boost Your Creativity, and Transform Your Life As an Educator' by Dave Burgess
[46:59] Who has been the most influential person in shaping the way that you teach: Don Northey
[47:41] What app can you not live without? Safari
[48:03] Advice to Educators just starting out: "Jump in"
[48:27] Favorite Programming Language: BASIC
[48:58] Parting Thoughts, Dos & Don'ts: STEM innovation will make the biggest difference
[50:02] Contact information and workshops: Website: www.studentengagement.com.au - Email: [email protected] - Phone: +614 STUDENTS