Welcome to Stemiverse Podcast this is episode 14.
In this episode of Stemiverse, Dr Peter Dalmaris and Marcus Schappi talk with Professor John Fischetti.
Professor Fischetti is Head of School of Education School at the University of Newcastle.
Over the past 30 years John has worked to revamp classroom practices, school structures and board policies around the new era we are in, that he calls "the collaborative, global innovation age".
In the past, John has served as a Dean in the US, a Professor and teacher.
Working inside school reform, revamping teacher education and rethinking leadership preparation over the past thirty years, Professor John Fischetti brings a divergent set of experiences to The University of Newcastle.
In this hour long, gem-packed discussion, John talks about
* equity vs equality in education,
* flipped schools,
* refugee education in Miami,
* personalised education,
* intellectual inspiration,
* student engagement,
* how to equip our children with the intellectual tools they need to reach the moon and beyond,
* how the role of teachers has already changed,
* and much much more.
This is Stemiverse episode 14.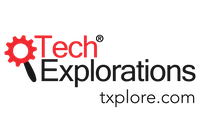 Stemiverse podcast is brought to you by Tech Explorations, a leading provider of educational resources for Makers, STEM students, and teachers. Go to txplore.com to see a complete list of our books and courses covering the Arduino, Raspberry Pi, and electronics.
Show notes
[00:00] Introduction - Introducing John Fischetti
[01:55] John's current occupation as Dean of Education at the University of Newcastle
[03:32] Equity vs Equality
[04:24] John talks about his background: Starting his career at the Haitian refugee center in Miami, FL
[05:33] Bringing Education to those who need it
[07:01] What drew John to become a teacher
[09:23] What influenced John to teach refugees: Volunteers in Service to America (VISTA)
[10:50] John's experience during his early days as a teacher
[20:57] How do you achieve Education-for-All, technically and politically?
[24:37] Towards a personalised version of Education
[26:20] How to achieve the mass customization of education within the current system
[27:12] "Start with where kids are passionate"
[33:36] Big Picture Australia & Big Picture US Schools: An alternative model to schooling
[35:18] How does a student become part of a Big Picture School
[38:12] The role of the teacher in a Big Picture School
[41:55] Advice for teachers on how to be better prepared for what's coming: Transformational Teaching [Link to YouTube video]
[46:51] What's more important for teachers and students? Being skilled or innovative?
[50:53] Programming and Coding: The New Literacies
[52:27] Computers more like humans and humans more like computers
[54:40] How students of Big Picture Schools gain entry to Universities: Portfolio entry
[57:52] Portfolio entry 10 years from now
[01:00:34] The whole educational system has to change
[01:02:00] John's Contact Information: Email: [email protected] Twitter: @fischettij